Kathryn Beich Original Beich Candy Company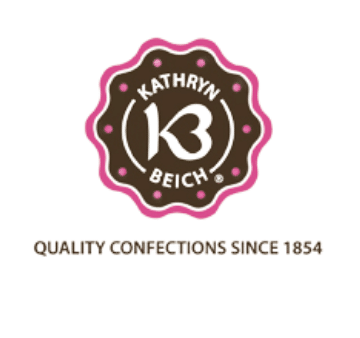 Formerly known as, Beich Candy Company, are the distributor of katydids candy and other chocolate products through the fundraising channel. The company distributes confectionery products and works with non-profit organisations such as schools, religious organisations, and sports teams to conduct product-based fundraising programs as well as offers wide selection of gift items. These school fundraisers are primarily seasonal programs with high-quality items offered through catalogues with order forms attached. Kathryn Beich serves customers throughout the United States primarly with distributors like USA Fundraising.
History of Beich Candy Company into Kathryn Beich
It was Paul F. Beich made Bloomington a sweeter place.Paul F. Beich founded the Beich Candy Company in Bloomington in 1892 and made Bloomington-Made Candy Known Internationally. Made-in-Bloomington sweets and treats, from Nestlé's chocolate to Beer Nuts Brand Snacks, are savored around the world. In the beginning' there were small storefront candy makers. Today, an assortment of sweets that are made in Bloomington cross oceans. These include fine chocolates, peanut brittle, candies and nuts.Golden Crumbles' Laffy Taffy' Katydids' chocolate bars and many more treats have been produced locally ever since.
By about 1905, the two partners were gone and Beich was running the Paul F. Beich Candy Co. Soon it had hundreds of employees. In the 1920s, Beich's sold chocolate-peanut-marshmallow bars touted as "Whiz – Best nickel candy there iz-z." Its nutritional survival bars were given to soldiers and astronauts. In 1952' Kathryn Beich – the wife of the grandson of Paul F. Beich – suggested a program for clubs and churches to raise funds by selling the firm's candies. In 1967, another factory on the city's southwest side opened; it's still used today.Katydids were so popular that the company started a fundraising division called Kathryn Beich Candy, which sold Katydids and various other quality chocolate bars made in their own factory. Beich's descendants remained at the helm until the business was sold to Nestle in 1984.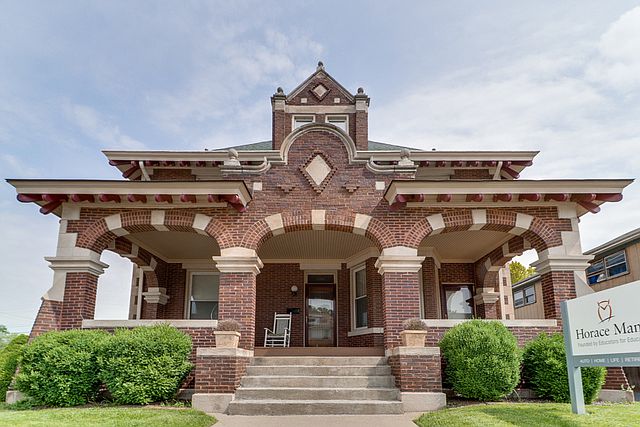 The company was sold to Nestlé in 1984 and the name was changed to Kathryn Beich Inc., a Nestlé Co. In 1999 the manufacturing and fundraising units were split and Nestlé withdrew the name Beich from the factory, but kept it for fundraising products. Later, Nestle sold the Kathryn Beich fundraising arm. Lincolnshire Equity Fund II, a New York-based investment fund, bought fundraising company Beich in 2002. The company was then again sold to the, Great American Opportunities, which is one of the nation's oldest fundraising companies. It has more than 200 fundraising consultants and trainers and serves 48 states. The primary office of the company is located in Two Access Way, Bloomington, IL 61704, United States.The west-side factory was destroyed in a 2005 fire, shortly before a planned demolition. Afterword, great-grandson David Beich wrote a letter in tribute: "The building refused to die by the wrecking ball, instead waiting for the right moment in time to display her glory and die a dignified death," he said.
The road that Nestle is on is Beich Road as tribute to the makers of the candy. Kathryn Beich candy bars are considered among the tastiest and most sought-after candy products available today. The candies, known as Katydids, are made from a delicious blend of pecans and caramel covered with superior quality chocolate; a recipe that Kathryn Beich created herself. Even better than the Katydid candy tastiness though, is the katydids candy fundraiser to help raise money for non-profit groups like schools, churches and sports teams. Kathryn Beich Katydids Candy and their other fundraising candy products have been popular for decades. They are one of those scrumptious treats that chocolate lovers can't resist! The Kathryn Beich/Nestlé USA fundraising division is now a separate entity' with the Bloomington factory – owned by Nestlé USA since 1984 – turning out its products.
In recent history the Kathryn Beich name lives on with Katydids Candy manufactured by Mascot Pecan Shelling Company through distributors like USA Fundraising.
Carrying the Beich Name To Glory:
The Kathryn Beich Brand of chocolates was established over a century ago. This well-respected brand has earned the reputation of great quality and great taste throughout the school fundraising community! Katydids Candy Chocolates were launched with the aim of making a positive impact through chocolate. With this in mind, the brand has always been committed to source fair trade and organic ingredients that not only support farmers but also benefits consumers and the planet. Every Katydids Chocolate Tin purchase directly supports the livelihood of cocoa farmers and their family members each year. Making chocolates is something we do for the people not for profit. Positive response from our consumers keeps us going and sticking to our core values.Available in straight packs as well as assortments… our Caramel, Almond, Dark Chocolate and Krunch bars simply can't be beat! The Katydids classic collection includes Peanut Butter Cups & Imps, Light & Crispy Peanut Brittle, World Famous Katydids, Dark Chocolate Treats & More!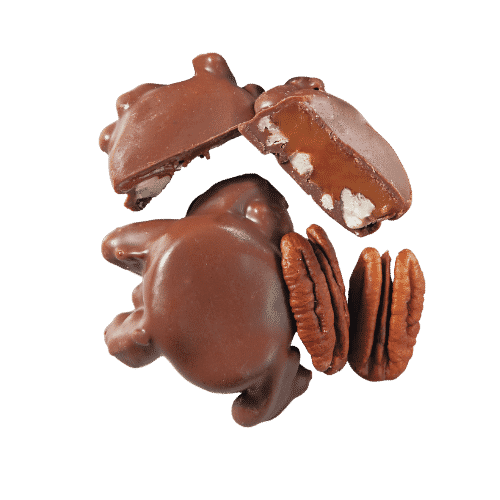 Endless Commitment To Quality and Taste
Since the beginning, Katydids Candy Company's goal has been to serve the Chocolate lovers throughout the world and to promote taste. Making profit has never been our primary focus but contributing towards the chocolate world has been the main idea. Our handsome Katydids tin come in variety of flavours. We believe in providing our customers with fresh products and with absolutely no preservations, artificial coloring and flavouring. We've hired some top-tier professionals who have recipes in their pockets that are second to none.
Health and Safety Standards Important to Kathryn Beich
We not only provide our customers with the chocolates that look and taste great, but we take all the cleanliness and safety measures at the back end too. Machines are thoroughly inspected and anything coming in contact with the chocolate is cleaned frequently. Workers in our chocolate factory wear hairnets and coveralls, and are not allowed to bring anything onto the production flood that could contaminate the chocolate. Similarly, The beans are dry roasted or steamed to kill any bacteria that might be present. According to the FDA guidelines beans are taken care of very well and treated and untreated beans are separated in order to avoid contamination. When it comes to storage our warehouses are completely protected from rodents and insects and stored products are inspected regularly. You're provided with the best.
Buy Kathryn Beich Brand Katydids Candy Just a Click Away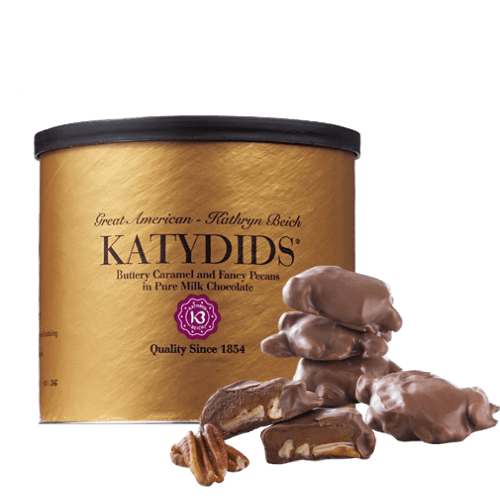 For the first time, you can now purchase Kathryn Beich Katydids Candy by the tin as an individual, rather than from a fundraising group! Katydids are also called Turtles…same candy, different name. We now have Katydids candy for sale online.
Kathryn Beich Katydids Candy is made of buttery caramel, fancy pecans, and pure milk chocolate…and it taste so good! This candy has long been offered to fundraising groups by the case, but since it's so popular and requested by so many…NOW YOU can purchase it by the tin! This yummy chocolate candy you've been yearning for is only a click away!