Where to Buy Katydids Candy?
We've got 'em! Kathryn Beich Original Recipe Katydids Candy combining soft, buttery caramel, whole fancy pecans and melt-in-your mouth chocolate.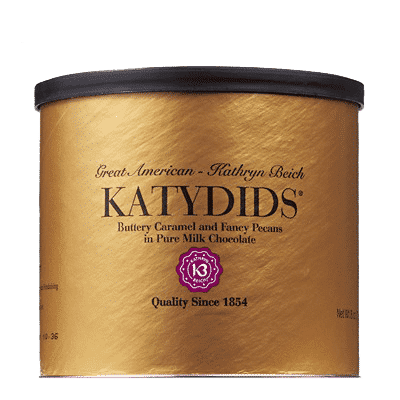 Are you always on the lookout for where to buy Katydids Candy? Like everybody that has ever tasted Kathryn Beich's Katydids candy, were you instantly hooked?
Most likely you discovered this delicious treat by doing a Kathryn Beich Fundraiser or you bought your first tin from a Katydids Candy Fundraiser. Katydids Candy are still the absolutely most popular fundraiser, and they are still being manufactured by Mascot Pecan Shelling Company right here in America in the state of Georgia. The great news is that Katydids Candy are still as delicious as you remember them. Georgia being the pecan capital of America, the quality of Katydids Candy bites is just as delicious and perfect as always.
Some people look for Katydids Candy at Wal-Mart, but they are exclusively sold by fundraising companies such as USAFundraising.com. You may also find Katydids Candy for sale from your local school fundraiser. But you just found the easiest way to get your Katydids!
Not Ready for a case of Katydid Candy Where to buy less?
NEED SOME HELP DECIDING?​
Contact us for assistance quickly and easily​
Did you know that you can also find us on Etsy and Amazon?
Visit one of our other stores to Buy your katydids
Are you a Kathryn Beich Fan?
Join the community and share your Kathryn Beich memories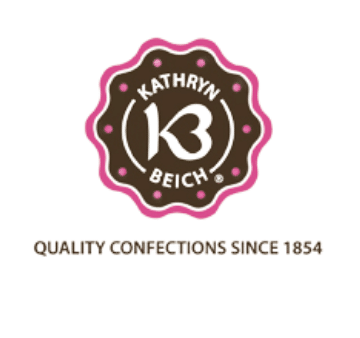 Read our exclusive stories from people like you
Do you have questions about our original Kathryn Beich Katydids ?